News from Luhmühlen
The events around the top sport
The events around the top sport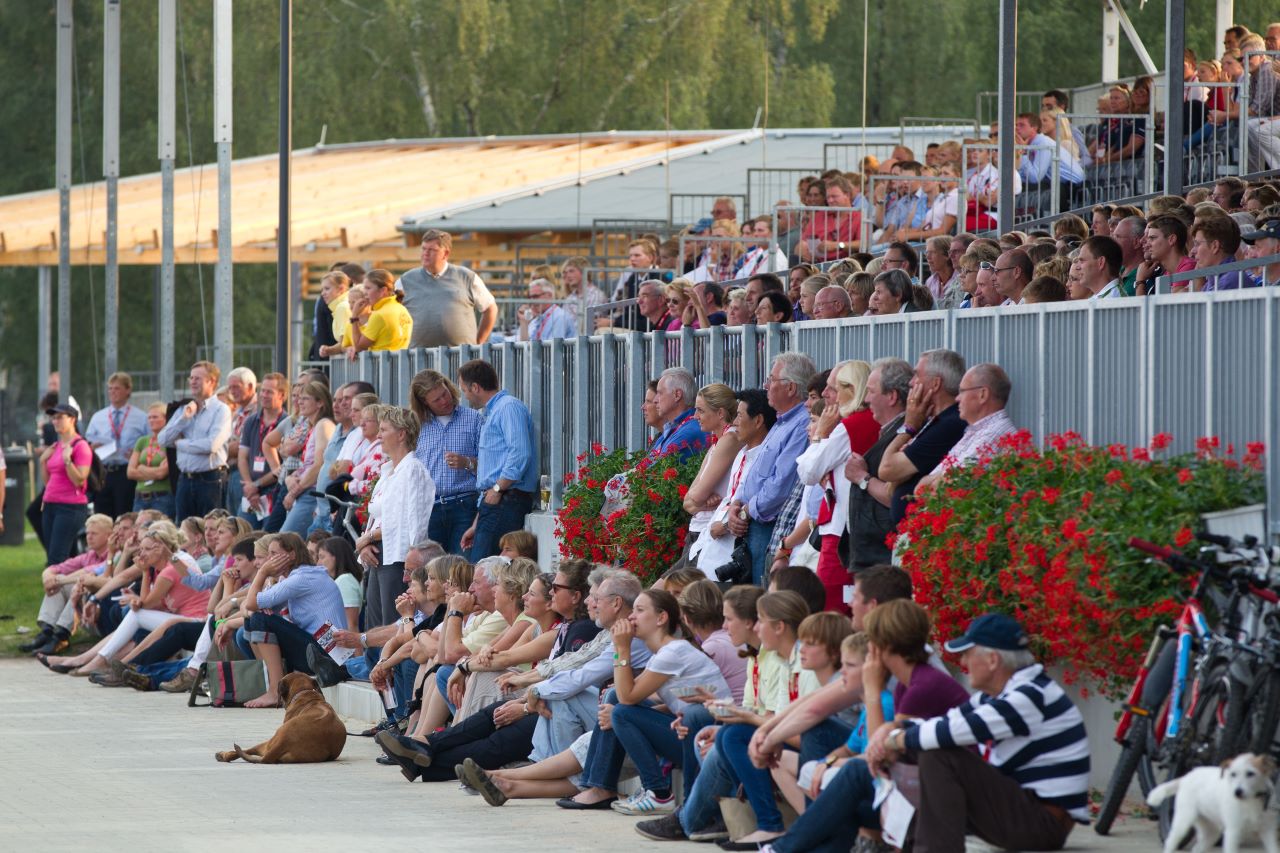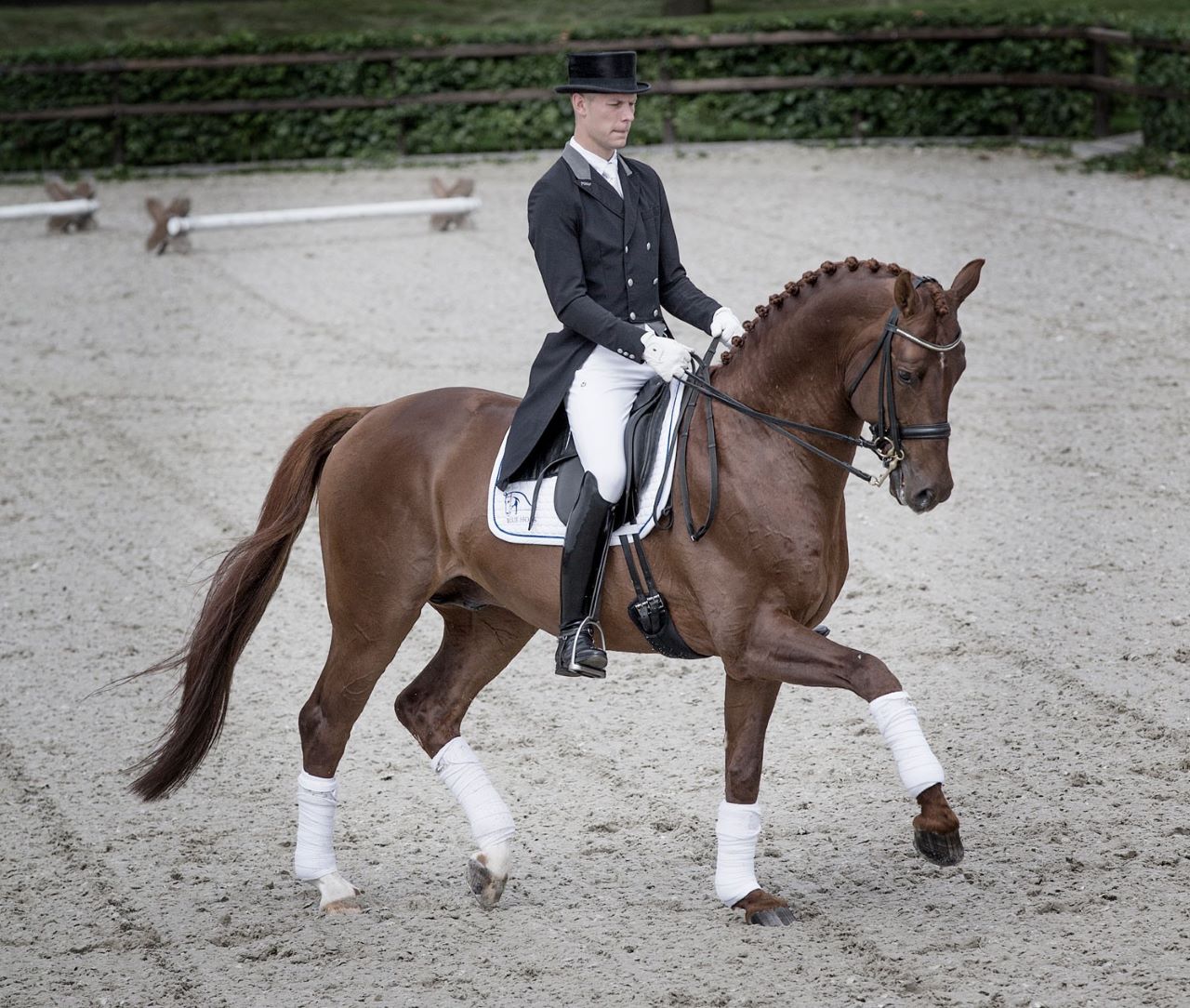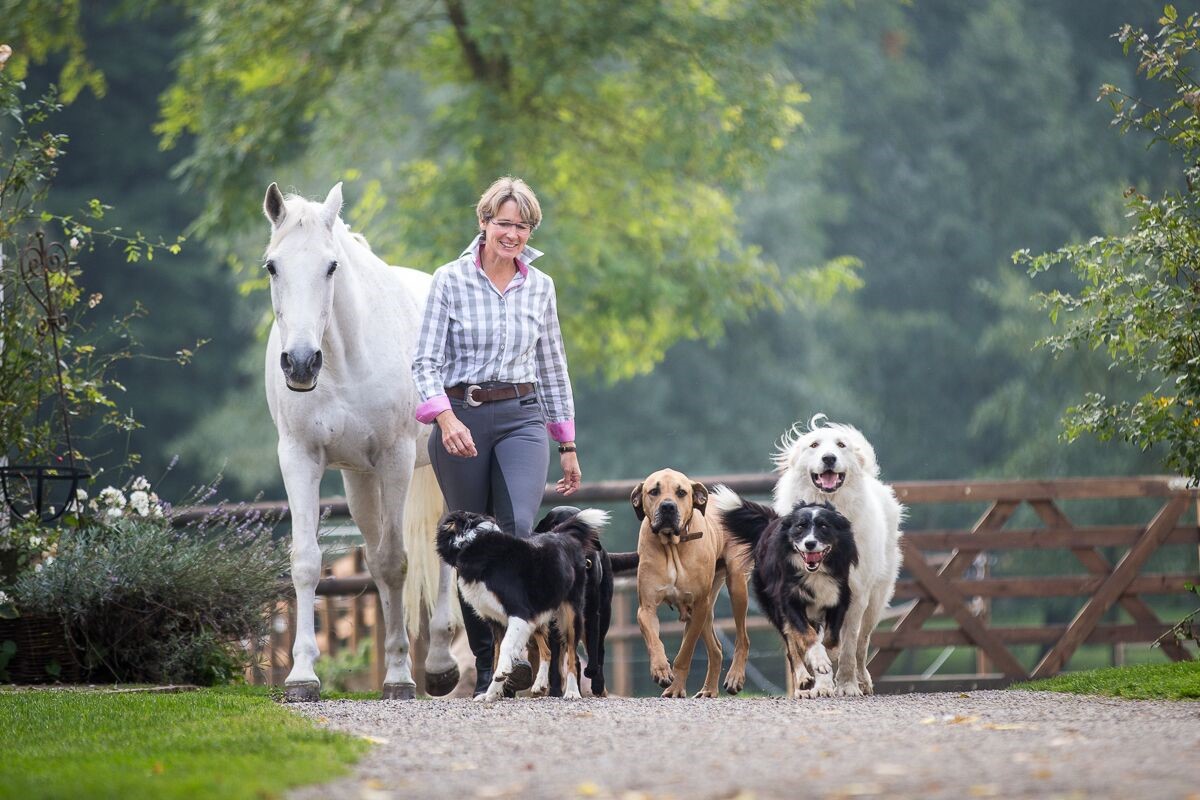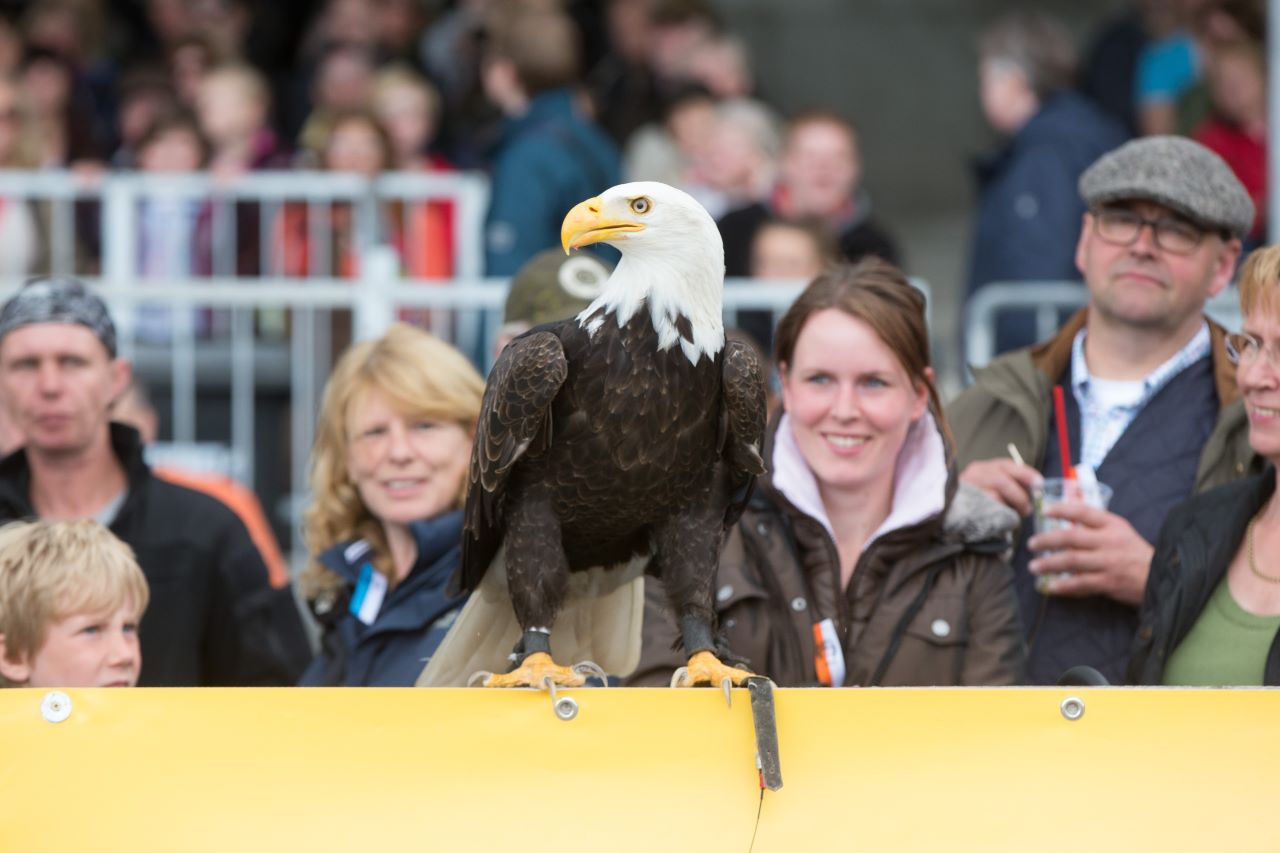 The main focus from 28th August until 1st September 2019 will be on the athletes competing in the Longines FEI Eventing European Championships. For the sixth time in Luhmühlen's history, the little village will host European Championships. "Advanced ticket sales suggest that most spectators are going to attend the whole competition from Wednesday till Sunday to support their favourite nation, so we're aiming to provide entertainment for all – young and old. There should be fun things to do for everyone – you can either take a look around the exhibition or enjoy some food while the children try out some tricks in our circus tent", explains event director Julia Otto. "We will kick off on Wednesday evening with the opening ceremony at Luhmühlen's show ground (free admission). We look forward to this special evening, which will include the "crosscountry fun" for the little ones to our most successful up and coming event riders and the competitors of the championship. There will be interviews and music – something for everyone", adds Julia Otto.
The dressage days will be packed with entertainment, showing the development from foals to Grand Prix horses. In good tradition, the Pferdezucht- und Reitverein Luhmühlen will present promising foals on on Thurdsay. Friday's highlight will be, Daniel Bachmann Andersen of Blue Hors presenting the development from youngster to Grand Prix horse. In the lunch break he will be supported by a special surprise guest.
On Saturday, after the cross-country phase, Anne Krüger-Degener is going to show her very special bond between human and horse – a show, which has enchanted many spectators in the past.
On Sunday, we will see the final phase of the competition. The show-jumping will be split into two sections. Before the last riders are due, the Wildpark Lüneburger Heide is going to present their falconer's show, a very special event with a range of beautiful and majestic birds found in this region.
General Information
Luhmühlen has been holding three-day events for the past 60 years. In this time, there have been five European Championships 1975, 1979, 1987, 1999 and 2011 as well as World Equestrian games in 1982. Again, the FEI chose Luhmühlen to host the European Championships in 2019. This means Luhmühlen has become one of the venues to host the most Championships worldwide. As the hosting nation, Germany is able to nominate twelve German competitors for the Championships.
Title partner for the Championships is Longines Watch Co. Francillion Ltd., St. Imier (Switzerland). Main partners are the Ostfriesische Tee Gesellschaft GmbH & Co. KG (Seevetal) Meßmer, COMFG Ltd., Wrexham (GBR) Charles Owen and LVM Versicherung, Münster.
The patronage for this event has been taken over by the president of the German Sports Federation Alfons Hoermann. Judges will be Martin Plewa (president), Anne-Mette Binder (DEN) und Peter Shaw (AUS). FEI Technical Delegate will be Gert Naber (NED).
Course designer cross-country is Mike Etherington-Smith (GBR) und course designer show jumping is Marco Behrens.
The prize money is EUR 100.000,00 (EUR 70.000,00 for winning individually and EUR 30.000,00 for teams placed first to third).
EM: sportlicher Ausblick und sportlicher Schirmherr Top-Ten im Luhmühlen Fokus
EM: sportlicher Ausblick und sportlicher Schirmherr

Pressemitteilung 1. April 2019
EM: sportlicher Ausblick und sportlicher Schirmherr
Auf der FN-Jahrespressekonferenz in Warendorf lag der sportliche Fokus auf den Europameisterschaften im eigenen Land – insbesondere weil Deutschland als ausrichtende Nation zwölf deutsche Reiter an den Start bringen darf.
Für den Bundestrainer der Vielseitigkeitsreiter, Hans Melzer, bedeutet dies, dass er aus dem Vollen schöpfen und auch erfolgreiche Nachwuchsreiter berücksichtigen kann: "Der Sichtungsweg ist individuell mit den Reitern abgestimmt. Nicht alle starten in denselben Prüfungen. Doch bei den Longines Luhmühlen Horse Trials werden voraussichtlich fünf bis sieben deutsche Paare das Longines CCI5*-L reiten und die anderen deutschen Topreiter werden in der CCI4*-S Meßmer Trophy, gleichzeitig Deutschen Meisterschaft an den Start gehen. Gerade mit dem Blick auf die Europameisterschaften ist es ein Riesenvorteil, im Vorfeld schon einmal Luhmühlen-Luft zu schnuppern. Hier werden wir auch die Longlist für die EM bekanntgeben", verrät Melzer.
Für Christoph Wahler, seit 2016 Mitglied des Perspektivkaders Vielseitigkeit, bedeutet dies eine reelle Chance, ein Championat zu bestreiten zu können, welches ganz in der Nähe seines elterlichen Betriebes, dem Klosterhof Medingen in Bad Bevensen stattfinden wird. "Mein Fokus liegt in diesem Jahr ganz klar auf der EM in Luhmühlen und der Vorbereitung auf dieses Championat", so der 25-jährige Inhaber des Goldenen Reitabzeichens.
Julia Otto stemmt erneut mit ihrem großen Team ein Jahr mit zwei Veranstaltungen: "Natürlich gibt es viel zu tun, gerade mit der Doppelveranstaltung. Aber das haben wir 2011 auch geschafft und da hatten wir die besondere Herausforderung, dass der Turnierplatz gerade ganz neu gestaltet wurde. Um die Vorbereitungen effektiv zu gestalten, schaffen wir Synergien und liegen momentan gut in der Zeit. Unser Course-Designer Mike Etherington-Smith plant bereits viel an den diesjährigen Geländestrecken. Zur EM sei schon so viel verraten, dass sich zwischen Juni und August die Reitrichtung ändert", erklärt Otto.
Alfons Hörmann, der Präsident des Deutschen Olympischen Sportbundes, ist Schirmherr der Europameisterschaften
"Wir freuen uns sehr, dass Alfons Hörmann die Schirmherrschaft für die Longines FEI Eventing European Championships 2019 übernimmt. Mit der Ausrichtung der Europameisterschaft im vorolympischen Jahr bietet Luhmühlen aus Austragungsort vielen Nationen und 12 deutschen Reitern die Möglichkeit, sich für die Olympischen Sommerspiele in Tokio 2020 zu empfehlen. Luhmühlen ist seit Jahren ein fester Bestandteil im Turnierkalender für Qualifikationen der kommenden Championate und deshalb freuen wir uns besonders über die Zusage von DOSB Präsident Alfons Hörmann. An welchem Turniertag wir Herrn Hörmann in Luhmühlen begrüßen dürfen, steht zum heutigen Zeitpunkt noch nicht fest", erklärt Julia Otto.
Der genaue Zeitpunkt mag noch nicht feststehen. Geplant ist der Besuch der Europameisterschaften jedoch auf jeden Fall: "Luhmühlen – der Ort, für den der Pferdesport dominant im Mittelpunkt steht, wird wenige Monate vor den kommenden Olympischen Spielen von Tokio zum Treffpunkt der europaweit besten Vielseitigkeitsreiter und -reiterinnen", sagt DOSB-Präsident Alfons Hörmann. "Für diese Europameisterschaft die Rolle des Schirmherrn übernehmen zu dürfen, ist mir große Freude und Ehre zugleich. Ich freue mich schon heute auf faszinierende Wettbewerbe und die damit verbundene schöne Gelegenheit, unsere aktuellen und potenziellen Teammitglieder des "TEAM DEUTSCHLAND" vor Ort zu treffen und persönlich anzufeuern."
Allgemeine Informationen
Luhmühlen richtet seit über 60 Jahren große Vielseitigkeitsprüfungen aus – darunter fünf Europameisterschaften 1975, 1979, 1987, 1999 und 2011 und eine Weltmeisterschaft 1982.
Vom Weltverband des Reitsports (FEI) wurde Luhmühlen erneut ausgewählt, die Europameisterschaft im Vielseitigkeitsreiten 2019 auszurichten. Damit richtet Luhmühlen zum sechsten Mal eine Europameisterschaft aus und wird zu einem der meist genutzten Championatsstandorte. Die Europameisterschaften finden im vorolympischen Jahr statt. Als ausrichtende Nation darf Deutschland zwölf deutsche
Reiter an den Start bringen.
Die EM wird als zweite Veranstaltung organisiert, denn bereits vom 13. -16. Juni 2019 findet das traditionelle, internationale Vielseitigkeitsturnier statt, die Longines Luhmühlen Horse Trials, mit dem Longines CCI5*-L und der CCI4*-S Meßmer Trophy, der Deutschen Meisterschaft.
Titel-Partner der EM ist Longines Watch Co. Francillon Ltd., St. Imier (Schweiz). Weitere Hauptsponsoren sind die Ostfriesische Tee Gesellschaft GmbH & Co. KG (Seevetal) mit der Marke Meßmer, COMFG Ltd., Wrexham (GBR) mit der Marke Charles Owen und die LVM Versicherung, Münster.
Die Schirmherrschaft übernimmt der Präsident des deutschen Olympischen Sportbundes Alfons Hörmann. Als Richtergruppe sind eingeladen Martin Plewa (Präsident), Anne-Mette Binder (DEN) und Peter Shaw (AUS). Der Technische Delegierte ist Tom Ryckewaert (BEL), Parcourschef Gelände ist Mike Etherington-Smith (GBR) und Parcourschef Springen ist Marco Behrens.
Gesamtpreisgeld EUR 100.000,- (davon EUR 70.000,- für die Einzelwertung und EUR 30.000,- für die an 1. - 3. Stelle platzierten Mannschaften)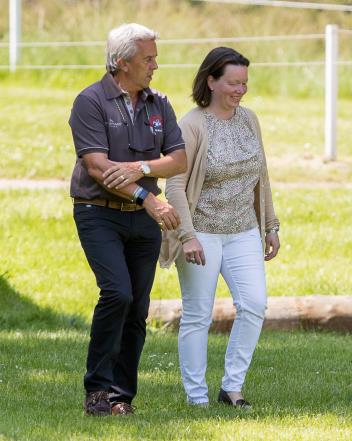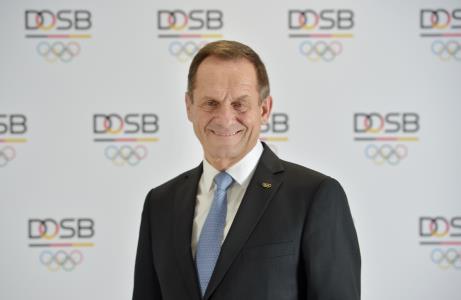 It's time to prepare for 2019 LONGINES is Luhmühlen's new Title Partner
It's time to prepare for 2019 LONGINES is Luhmühlen's new Title Partner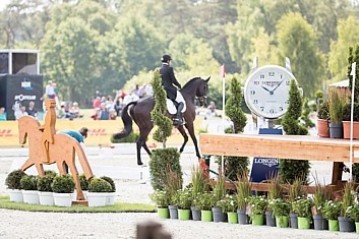 Box Office open
For both events 2019 the ticket sale has started and already shows a huge interest from the spectactor's side. It seems to be a popular Christmas present.
In a long-term agreement, LONGINES will increase its engagement and act as Luhmühlen's Title Partner. In addition to the title partnership of Luhmühlen's CCI5*-L competition, LONGINES has also committed to the title partnership of the Longines FEI Eventing European Championships.
The classic event including the German Championships will take place in June. In August, only two and a half months later, Luhmühlen will then host the newly named Longines FEI Eventing European Championships for an incredible sixth time (1975, 1979, 1987, 1999 and 2011). So preparations are on their way for next year's events.
The new event logos for 2019 have been released:
"We are immensely proud of this new contract and the ongoing and increased partnership with LONGINES for this very special year ahead of us and more years to come and are looking forward to making these two events truly exceptional", says Luhmühlen's event director Julia Otto. "Many companies have supported Luhmühlen over the years and have thereby played a key role in keeping up the Luhmühlen tradition and letting the event develop into one of the major competitions worldwide. We are extremely grateful for all the support we have received. LONGINES, one of Luhmühlen's main Partners and the Official Watch since 2014, has been supporting equestrian sports thanks to its important timekeeping know-how. Their engagement is helping us to develop the event further every year", adds Julia Otto.
"After Blair Castle in 2015 and Strzegom in 2017, it is a great pleasure for our brand to even further reinforce its partnership with Eventing in becoming the Title Partner and Official Timekeeper of the 2019 Longines FEI Eventing European Championships and the Longines Luhmühlen Horsetrials. We are proud to lend our support to these two major competitions, in a discipline which requires both the horses to be extremely versatile and the riders to have exceptional skills. In addition, this discipline illustrates values of our brand as it combines elegance of dressage, precision of show jumping, speed and courage of cross-country" says Juan-Carlos Capelli, Longines Vice President and Head of International Marketing.
The FEI will introduce changes concerning eventing regulations by the end of this year, which will then be implemented in next year's events. First of all, everyone has to get used to the new wording of the star levels. The known CCI4* will be upgraded to a CCI5*-L (L = long and indicates the distance of the cross country course) and the former CIC3* will be in future a CCI4*-S (S = short and indicates as well the distance of the cross country course). "The requirements for a five-star-competition will be adjusted, mainly in prize money, and we are looking forward to fulfilling those in Luhmühlen with the strength of Longines partnership", sums up event director Julia Otto.
Startinglists and Results